What is Local Marketing?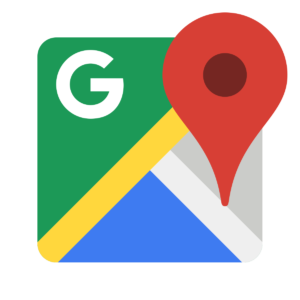 Local marketing is exactly what it sounds like: marketing for local businesses.
How is that different from marketing in general, you ask?
A world of a difference.
You see, most marketing firms approach local marketing the same way they would general marketing.
And that's why 30% of local businesses fail within two years of opening.
Enter Precision Brands
Precision Brands approaches each local business as a unique entity, with a unique market, and specific needs. Their audiences are more nuanced and targeted than a general audience, and we tailor our strategies according to each individual business.
We take the time to do the legwork; exhaustively researching the market to develop a unique marketing strategy to drive clients and customers to your business and not the competition's.
We don't take the easy way out, because we want you to succeed.
Local Marketing Basics
Local marketing isn't the same it was even just a few short years ago. Today, local businesses
often have to compete with major online businesses for their once-loyal customer base.
Consumers are also much savvier than ever, and businesses need a more robust strategy to
attract locals to their business, and more importantly, to convert them into loyal customers.
While in the past businesses relied on local advertising and word-of-mouth, today, 80% of consumers use search engines to find information about local businesses.
Thankfully, there are a number of ways local businesses can drive customers and sales by
utilizing some of the same digital tools that impacted the brick-and- mortar market in the first
place.
Online Listings and Directories
Why are listings important?
According to research from ReviewTrackers, more than half of consumers searching for local
businesses online plan to visit a store within the next two days. Of that number, 36% plan to
visit within 24 hours, and 17% plan to do so immediately.
If you're a local business, you obviously do not want to miss out on such ripe opportunities.
Furthermore, a survey conducted by Placeable revealed that 73% of people will lose trust in a brand if they encounter incorrect information from a business listing.
So the first thing to do is to ensure that your listing information is 100% accurate.
The second part is ensuring that your business is listed on your relevant, industry-specific sites.
Obviously, Google My Business is the most important listing for businesses of any category, but
different industries have different authority sites.
For example, if you're in the home-building or home-improvement market, you want to make
sure you have a strong presence on Houzz.com. If you're in the food industry, Yelp is one of the
popular places to be. So be sure to hunt down the listing sites that are relevant to your industry.
Take it Up a Notch
But since you're a really savvy businessperson, you can take listings one step further.
Many of the more popular business listing sites, like Google My Business and Yelp, allow certain
highly valuable information-extensions. For example, if you are a restaurant, you can add an
option for people to view your menu and even order online by providing a link. Or if you're a
business that offers a service, you can add an option to book an appointment online.
Precision Brands offers a suite of digital products to help you in all of these areas.
You have a great business. Don't fail within two years of opening.
Get in touch with Precision Brands today. Don't be shy, give us a call. Or send an email (avrumi@precisionbrandsny.com). Even better, stop by for a visit. Either way  contact us today to begin seeing serious results from Google.