What is a Brand?
A brand isn't just the actual company or organization.
A brand is the character and personality of  a company or organization. That personality, that character is your brand.
And a brand has value.
But it's up to you to decide how much value you want your brand to have.
What do we mean by value?
Well, consider Coca-Cola.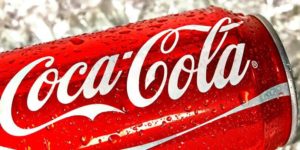 It isn't merely a drink. There are many drinks. Coca-Cola evokes emotion; familiarity; freshness and fun.
That is a brand. The drink is the product. The feelings are the brand.
In fact, the Coca-Cola brand is so powerful it has led one expert to say something extraordinary:
"If you systematically dismantled the entire operation of the Coca-Cola Company and left them with only their brand name, management could rebuild the company within five years. Remove the brand name and the company would die within five years."
How about your brand? Does it have character?
How about the personality? Does it even have one?
The choice is yours.
Get people to start loving your brand today.
Get in touch with Precision Brands.
Want to talk? Send an email? Come by for a visit? We're waiting for you. Contact us today.
Precision Brands is the premier Brooklyn Branding Agency. Our services include concept design and strategy, print and digital marketing, online reputation and SEO.